Open day in KTS "the Gift"
Organiser: КЦ «Дар»
24August
For all who wanted, asked and waited, we re-organize the Doors Open Day!In the program:- tour of KC, "the Gift"- a more detailed familiarity with our destinations - an opportunity to get acquainted with our unique library - tea with snacks - and more!We are waiting for You: 25th Aug from 16 to 19 h. 26th August from 12 to 15 h. Attention! Recording by phone is required: 89257409593.
It couldn't be easier to nourish body and soul on the go
with HalalGuide app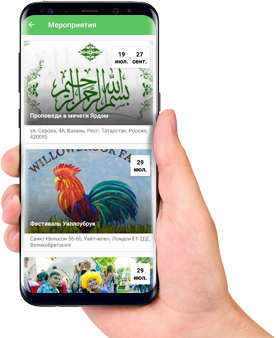 Thank you for your request! We'll email you with the confirmation if available!
Events sign up
Open day in KTS "the Gift"
Aug. 24, 2017
We will be in touch with you shortly.
Good