About us
HalalGuide
more than a simple directory
HalalGuide has grown into HalalGroup,
information technology company that
builds state-of-art and innovative
IT solutions to make our global
Ummah's life easier.
Our achievements
1 500 000 Muslims around the world use Halalguide to find places of their interest... We've built 14 services in various verticals. 1 600 organisations use HalalGuide Business services. We are opening new opportunities for Muslim SMEs, enhancing Islamic economy in more than 120 countries.
Our history
HalalGuide was created in 2010 by a group of young Russian Muslim entrepreneurs who came together to put into action a vision they all kept. Today they have built upon that same dream which is to provide an accessible search engine based on Muslim-related categories presented in a form of a website and phone application. HalalGuide is going from strength to strength as they grow in Russia, Central Asia, Eastern Europe and now are expanding into Western Europe and America.
Развитие
Throughout our journey we have received a lot of criticism. What has kept us going forward is listening to the critics and thus developing upon our original ideas formulating a service both dependable and unique. After conducting market research we found there was a strong gap within the market that needed to be filled taking into consideration our growing target market. Our aim has been to create a globally recognised brand that many people can depend upon. You cannot push an idea forward without firmly believing in the authenticity of your brand as the provider of the service first. We welcome any feedback and look forward to expanding and improving our service over the coming months.
We are ready to support these projects designed to ease the life of Muslims not just in our country, but worldwide. They have multiple projects that proven themselves and have a huge potential to become a global ecosystem all over the world.
Гайнутдин, Равиль Исмагилович
Муфтий ДУМ РФ и Председатель Совета Муфтиев России
Мы готовы оказать поддержку данным проектам, призванным облегчить жизнь мусульман не только нашей страны, но и мира в целом. Я был приятно удивлен тому, что проекты работают на разных языках мира, что свидетельствует об огромном потенциале данной платформы на международной арене.
Самигуллин, Камиль Искандерович
Муфтий ДУМ РТ
Our goals
"Bilal Memon is a serial entrepreneur who has built both B2B & B2C startups. He has a background working and participating in startup accelerators and venture capital. He has hands on experience to help grow and scale many startups globally, and is passionate about how technology can solve many problems and make life easier in various aspects of life from education to healthcare to financial services, spirituality, and more."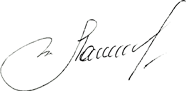 Ayrat Kasimov
Halalguide Co-Founder