About us
HalalGuide
Halal World is your oyster!
HalalGuide is an online guide to the world of "Halal" for every day. Our international team is working on the project every day, making the life of Muslims easier and more interesting. We create useful and unique resources, we try to make the Internet and modern technologies work for the benefit of Islam. You can use them on the site halalguide.me or in the mobile application halalguide.me/app.
Our achievements
More than 1,500,000 Muslims around the world use HalalGuide to find Halal cafe and nearby mosques, find out the time of prayer and much more. Muslims used GreenBonus Cashback 30,000 times and ordered food for over 100,000 GBP through HalalDelivery, almost 10,000 GBP collected on crowdfunding platform HalalStarter. We already cover 120 countries and still growing!
Our history
2010 - idea has been formed 2012 - the first web presence of HalalGuide 2014 - launch of the HalalDelivery food delivery service 2015 - Launch of the GreenBonus loyalty system 2016 - Launch of projects HalalShop, HalalStarter, HalalTravel 2017 - beta launch of the HalalBank project
Development
Of course, our current results are impressive, but we know that we have more to grow. And most importantly, we know where. Our international partners work in Europe, Asia and North America, add and verify our database, work with customers and users. Our technical team implements the latest technologies in HalalGuide to make daily use even simpler, more pleasant and productive. You can follow our work in social networks:
We are ready to support these projects designed to ease the life of Muslims not just in our country, but worldwide. They have multiple projects that proven themselves and have a huge potential to become a global ecosystem all over the world.
Ravil Gaynutdin
Mufti of the Russian Spiritual Authority and Chairman of the Council of Muftis of Russia
Our goals
We believe that Muslims can and should be the best in everything. We also believe that being a Muslim and living by sticking only to "Halal" is something that everyone, regardless of gender, age, wealth and place of stay can do. These two ideas perfectly form our goal - to become the best Halal guidebook for Muslims around the world. We want to help all brothers and sisters who are looking for mosques or Halal places in unfamiliar cities who want to travel on the principles of Sharia, who need to ask an important religious question or raise money for building, for example, mosques. This is now available and there are a lot of other solutions coming to live soon inshaAllah!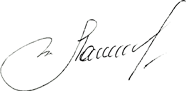 Ayrat Kasimov
Person behind idea