Offices in Kazan,
Dubai, London.
The HalalGuide project was launched in 2010. It was the very first and unique guide to the market of halal services in Russia and the CIS. The goal of our project was to facilitate people searching for halal points. Development There have been many difficulties, a lot of criticism, but we are improving day by day and improving our project, opening up new opportunities. We all adhere to one of the basic principles of development in Islam - the knowledge of errors through suggestions and criticism.
30,020 points 100 countries
Monetisation started The following regions
Start of
monetisation
1 Russia
2 Azerbaijan
3 Kazakhstan
4 Kyrgyzstan
5 United Kingdom
6 Canada
7 Thailand
8 Ukraine
1
Cooperation with certification centers
(using their halal base of establishments and producers)
2
Advertising
Paid traffic
+ from our network
3
Authorization of institutions added by users
Key indicators and forecasts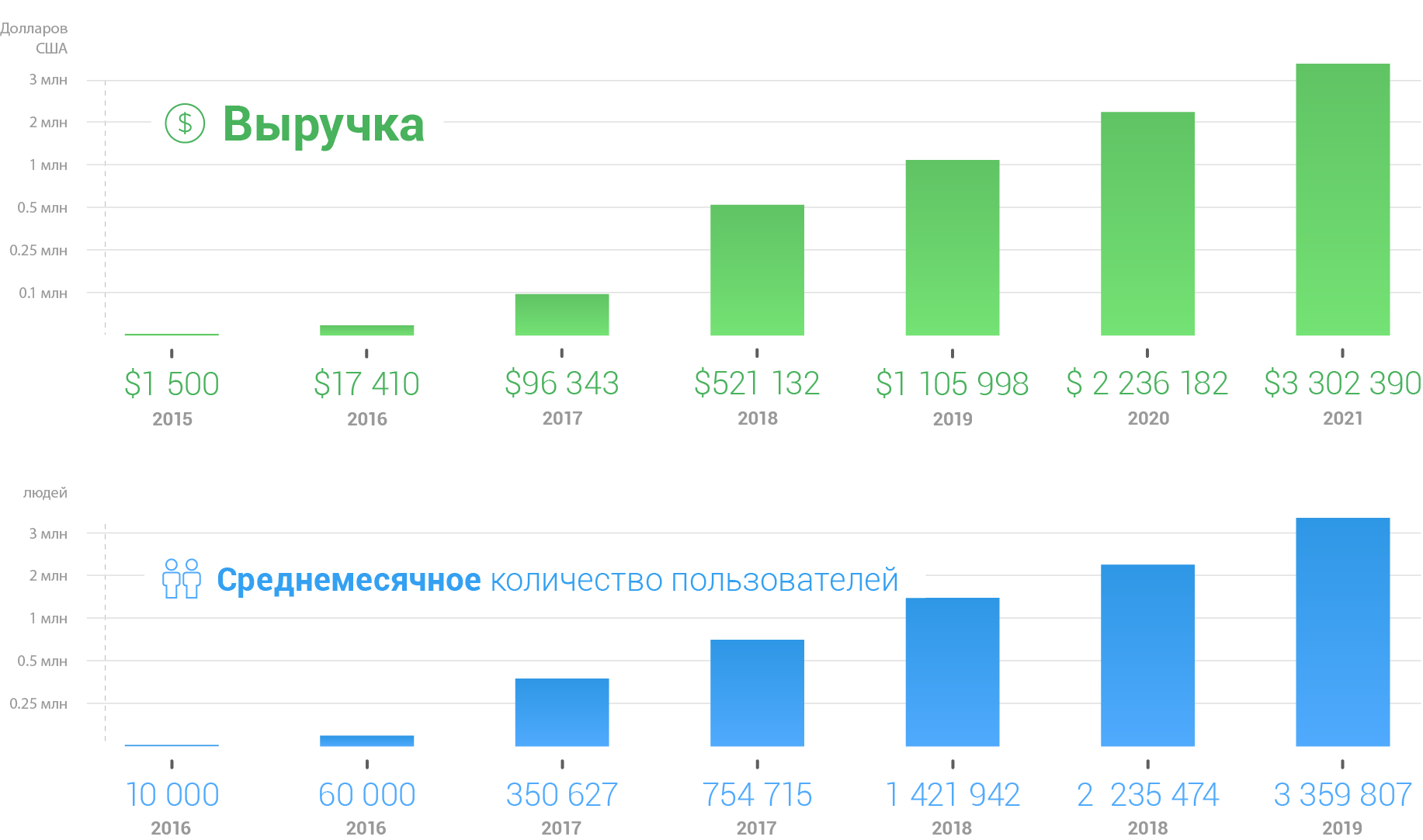 Sentence
$ 760 000
Offer 10% share of the company
Using: international selling and marketing, development, IT and admin.
Result
Preliminary assessment:
$ 7.6 million
2021:
EBITDA in the amount of $ 3 million and with a coefficient of output 8x-12x, assumes company evaluation $ 24.6 million - $ 36.9 million
Return on Investment 3,3х - 4,9х to the sum investments
Dividends up to $ 550k by the end of 2021
We are open
for cooperation
or partnerships