For the press
Media Pack
Mission and values
The Muslim guidebook HalalGuide was created to facilitate the lives of modern Muslims, to assist them in their daily duties. Now this goal is at the forefront of all HalalGroup products. We appreciate your time and suggest optimizing your life with modern technology.
3 942

locations

3 942

halal places

3 942

countries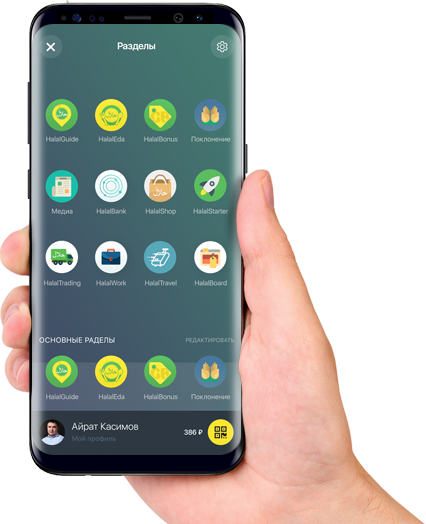 1 March 2010
Project start
6 July 2010
First version of the application
1 January 2015
company registration
You cannot push an idea forward without firmly believing in the authenticity of your brand as the provider of the service first.
We welcome any feedback and look forward to expanding and improving our service over the coming months.
Data
1300,000
Man enjoying
our resources
200,000
New Users
every month
120,000
Man download
our application
75%
Users
come back to us back
5,000
Man on our
resources now
Project Managers
Ayrat Kasimov
Previous experience: IT management in Gasprom, Transneft. Graduated from Russian State University of Oil&Gas.
Artur Yusupov
Business Development manager at Acronis. Previous experience: Uniastrum bank, PriceWaterhouseCoopers and Runa Capital.
Danil Gubaidullin
Serial entrepreneur. Previous experience: oil & gas industry.
Rushan Abbyasov
Deputy Head of Mufti Council of Russia. Secretary general in Mufti Council of Russia and Head of Muslims Spiritual Governance in Greater Moscow.
Video Library
Description
The HalalGuide team is delighted to offer you with up to date services. We are accessible via our website, App Store and Google Play.
Download our apps and check them out, whoever tried it before wasn't disappointed.
Official logo
More