For the press
Press
Mission and values
The HalalGuide Muslim travel guide was created to make life easier for modern Muslims, to help them with their daily duties. Now this goal is put at the forefront of all Halal Group products. We value your time and offer to optimize your life with the help of modern technologies.
3 942

cities of the world

3 942

halal points

3 942

countries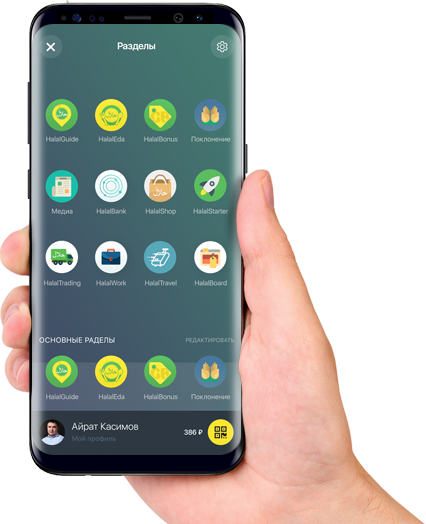 1 march 2010
Start of project
6 July 2010
The first version of the application
1 January 2015
Official registration of the company
The success of the guidebook can be explained by the fact that its idea was born out of a personal need. Only personal experience and own understanding of the existing problem helped to create a really necessary and useful product.
Now we receive a lot of useful feedback and advice from all over the world. This suggests that our experience implemented in the project was useful to a wide audience.
Facts
1300,000
People use
our resources
200,000
New users
every month
120,000
Man downloaded
our application
75%
Users
come back to us
5,000
A person on our
resources now
Project managers
Ayrat Kasimov
Graduated from the Bachelor's and Master's degree programs of Gubkin Russian State University of Oil and Gas. I have experience working in large state corporations Gazprom and Transneft. Has experience in both programming and project management.
Artur Yusupov
Director of Business Development at Acronis. He started his career at Uniastrum Bank in 2006. I have experience working at PricewaterhouseCoopers, the Runa Capital venture fund.
Danil Gubaidullin
Graduated from Gubkin Russian State University of Oil and Gas. He has experience of working in large oil companies of the country and running his own business in various fields.
Rushan Abbyasov
First Deputy Chairman of the Council of Muftis of Russia and the Duma of the Russian Federation, Chief of Staff of the Council of Muftis of Russia, Chairman of the Duma of the Moscow region.
Video
Name
The name HalalGuide consists of two words: "Halal" and "Guide" - "guide". Also, the domain name .me is a logical continuation of the name: "guide me"
- "lead, guide me." Therefore, if you need a reliable guide to the world of Halal, be sure to use this application.
Official logos
Additionally