30 Virtues Of Sayyidah Fatimah
Organiser: Shaykh Muhammad Aslam
15December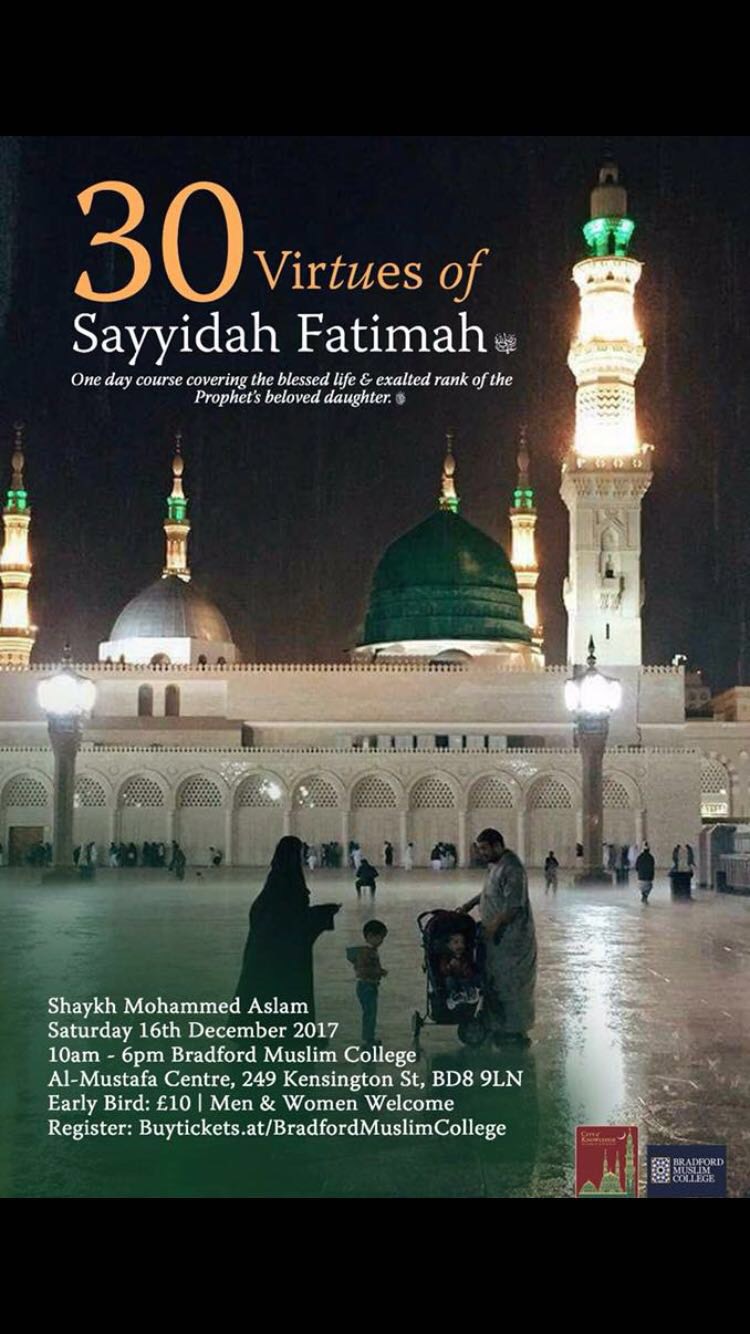 15December
30 Virtues Of Sayyidah Fatimah
Organiser: Shaykh Muhammad Aslam
Parking space Not available
Event registration
Share
30 virtues of Sayyidah Fatimah. A one day course covering the blessed life and exalted rank of the daughter of the Messenger of God صلى الله عليه وسلم. Saturday 16th Dec 2017 | 10am-6pm | Shaykh Muhammad Aslam | Bradford Muslim College. Sayyidah Fatimah al-Zahra was an ocean in generosity and a mountain in patience. Her worship was indescribable, her modesty was incomparable, her mercy was undefinable, her kindness is inexpressible and her elevated rank is unmatchable. She taught the world the path of righteousness, self-dignity, humility, worship, piety, taqwa, simplicity and abstinence. She was singled out with numerous virtues and ennoblement, and she was chosen to be the leader of all women. In this one day course, we shall cover her noble upbringing, her blessed marriage, her excellent parenting, her worship, her piety, and her exalted rank and specialities over all the women of this world.
It couldn't be easier to nourish body and soul on the go
with HalalGuide app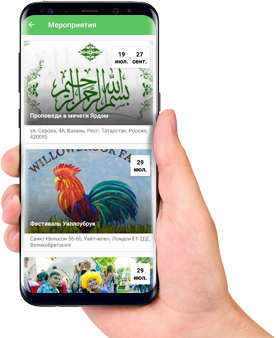 Thank you for your request! We'll email you with the confirmation if available!
Events sign up
30 Virtues Of Sayyidah Fatimah
Dec. 15, 2017
We will be in touch with you shortly.
Good