Agro Food Oman 2018
Organiser: Al Nimr International Exhibition Organizers
07May

07May
Agro Food Oman 2018
Organiser: Al Nimr International Exhibition Organizers
Parking space Not available
Event registration
Share
Agro Food Oman 2018 will be organized by Al Nimr Expo under the patronage of the Ministry of Agriculture & Fisheries Wealth. It will be held from 7-9 May 2018 at the Oman Convention & Exhibition Centre. The expo aims to link the sector as well as the related government organizations with industry experts and suppliers by sharing innovative ideas and solutions to transform the sector, showing the potential involved toward its contribution to the Sultanates growing economy.
It couldn't be easier to nourish body and soul on the go
with HalalGuide app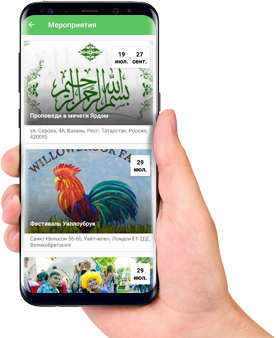 Thank you for your request! We'll email you with the confirmation if available!
Events sign up
Agro Food Oman 2018
May 7, 2018
We will be in touch with you shortly.
Good