Descriptions of Prophet Muhammad (SAW) in the Qur'an
Organiser: Quran Study Group
01December
01December
Descriptions of Prophet Muhammad (SAW) in the Qur'an
Organiser: Quran Study Group
Parking space Not available
Event registration
Share
09:00 - 13:00
Birkbeck University of London, Malet St, Bloomsbury, London WC1E 7HZ
Prophet Muhammad (SAW) is the recipient of the Qur'an and directly addressed in the sacred text many times, but never called by his name unlike other prophets. In this month of Rabiul Awwal, where the blessed birth of the Holy Prophet (SAW) and other major events of his life (SIrah) took place, we look at some of the beautiful descriptions of the man who is a beautiful role model (Uswah Hasanah) for the believers.
It couldn't be easier to nourish body and soul on the go
with HalalGuide app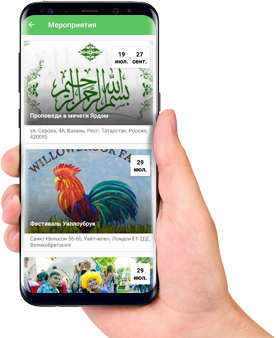 Thank you for your request! We'll email you with the confirmation if available!
Events sign up
Descriptions of Prophet Muhammad (SAW) in the Qur'an
Dec. 1, 2018
We will be in touch with you shortly.
Good