Ekaterinburg Halal Expo
Organiser: EKATERINBURG HALAL EXPO
02March
"Halal Expo Ekaterinburg" - the annual exhibition of Halal business neurale. The project is aimed at drawing attention to the sphere of Halal and narayannewton potential of this industry in the region, as well as on razvijenosti the local people, the harmonization of religious and mezhnatsionalnye. "Halal" is not only a sign of the quality of products and compliance with islamskaya, this broad concept of cleanness and environmental friendliness, which affects vsestary life. This is a huge market with the rapid growth of industry in Russia, Europe and the CIS,providing large national and international opportunities asbiznes.
It couldn't be easier to nourish body and soul on the go
with HalalGuide app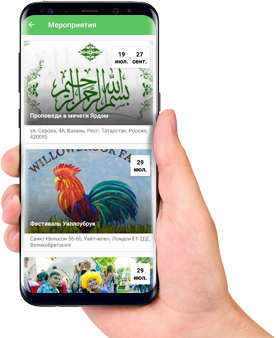 Thank you for your request! We'll email you with the confirmation if available!
Events sign up
Ekaterinburg Halal Expo
March 2, 2018
We will be in touch with you shortly.
Good