Global Halal Expo India 2018
Organiser: Global Halal Expo India 2018
31August
31August
Global Halal Expo India 2018
Organiser: Global Halal Expo India 2018
Parking space Not available
Event registration
Share
The Global Halal Expo India 2018 will be channelized to harness the Halal and Allied Industries globally attracting a wide swarm of industry professionals from different verticals alongside Trade commissions and Islamic Chamber of Commerce, Buyers and Sellers all looking to explore business opportunities. You will have access to more than 15,000 of the industry professionals eyeing on your product and services. The Expo will connect you to the key decision makers of the industry where you will meet with the industry leaders and members and avail the best networking opportunities.
It couldn't be easier to nourish body and soul on the go
with HalalGuide app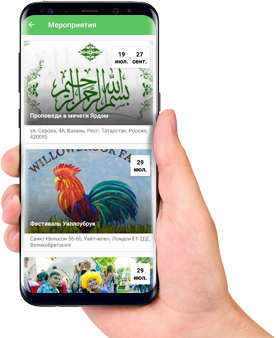 Thank you for your request! We'll email you with the confirmation if available!
Events sign up
Global Halal Expo India 2018
Aug. 31, 2018
We will be in touch with you shortly.
Good