Global Islamic Economy Summit (GIES) 2018
Organiser: Global Islamic Economy Summit (GIES) 2018
30October
30October
Global Islamic Economy Summit (GIES) 2018
Organiser: Global Islamic Economy Summit (GIES) 2018
Parking space Not available
Event registration
Share
08:00 - 20:00
2 Al Safooh St - Dubai - United Arab Emirates
+9-714-453-6344 Show
The inaugural GIES introduced to the world the idea of a cohesive global Islamic Economy. The annual Summit has since become a platform for over 2,000 policymakers and business leaders to connect to discuss critical issues affecting the Islamic Economy across all its seven pillars: Islamic finance, Halal industries, Halal tourism, the Islamic digital economy, Islamic art and design, Islamic standards and certification, and Islamic information and education.
It couldn't be easier to nourish body and soul on the go
with HalalGuide app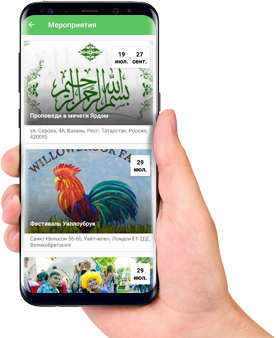 Thank you for your request! We'll email you with the confirmation if available!
Events sign up
Global Islamic Economy Summit (GIES) 2018
Oct. 30, 2018
We will be in touch with you shortly.
Good