GTDW Halal Trade, Manufacturing
Organiser: GTDW
24September
Exhibition of food, beverages, cosmetics, pharmaceuticals, produced with technology Halal.The event will take place the presentation of the MUI in detail about the new regulation and updates of Halal industry in Indonesia. GTDW 8.0 will also feature a case study by the head of corporate Affairs for Mondelez in respect of Cadbury in 2014 and how they resolved the matter in their favor.
It couldn't be easier to nourish body and soul on the go
with HalalGuide app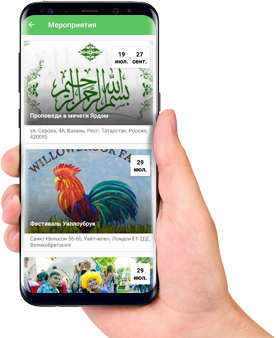 Thank you for your request! We'll email you with the confirmation if available!
Events sign up
GTDW Halal Trade, Manufacturing
Sept. 24, 2017
We will be in touch with you shortly.
Good