GTDW Halal Trade, Manufacturing
Organiser: GTDW
26February
Выставка продуктов питания, напитков, косметики, фармацевтических препаратов, производимых по технологии халяль. В рамках мероприятия пройдет презентацию MUI подробно о новом регулировании и обновлениях халяльной индустрии в Индонезии. GTDW 8.0 также будет отличать социологическое исследование руководителем по корпоративным отношениям Mondelez в отношении вопросов, Cadbury в 2014 году и как они решали вопрос в свою пользу.
It couldn't be easier to nourish body and soul on the go
with HalalGuide app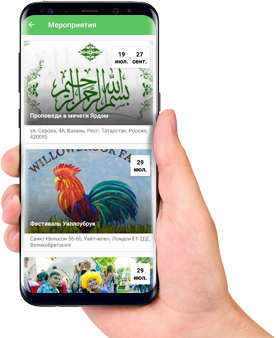 Thank you for your request! We'll email you with the confirmation if available!
Events sign up
GTDW Halal Trade, Manufacturing
Feb. 26, 2017
We will be in touch with you shortly.
Good