GTDW Halal Trade , Manufacturing
Organiser: GTDW Halal Trade , Manufacturing & Logistics Summit & Exibition
05February
05February
GTDW Halal Trade , Manufacturing
Organiser: GTDW Halal Trade , Manufacturing & Logistics Summit & Exibition
Parking space Not available
Event registration
Share
08:00 - 20:00
165, Jalan Ampang, Kuala Lumpur, 50450 Kuala Lumpur, Wilayah Persekutuan Kuala Lumpur, Малайзия
The rise of Muslim economy over the years contributes to the expansion of Halal trades. The current regulations set by MUI and JAKIM is expected to boost confidence on Halal products and open up opportunities in emerging Halal markets based on the demands. GTDW Halal Trade will focus on the opportunities and challenges in Halal industry.
It couldn't be easier to nourish body and soul on the go
with HalalGuide app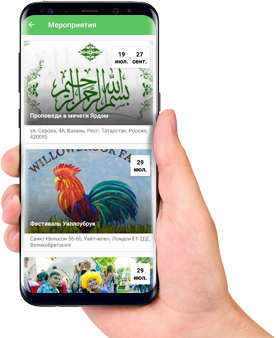 Thank you for your request! We'll email you with the confirmation if available!
Events sign up
GTDW Halal Trade , Manufacturing
Feb. 5, 2018
We will be in touch with you shortly.
Good