HALAL EXPO AUSTRALIA
Organiser: HALAL EXPO AUSTRALIA
10February

10February
HALAL EXPO AUSTRALIA
Organiser: HALAL EXPO AUSTRALIA
Parking space Not available
Event registration
Share
10:00 - 20:00
101 James Ruse Dr, Rosehill NSW 2142, Australia
+6-141-288-1597 Show
Еа выставке будут представлены производители товаров и услуг халяль из самых разных отраслей: продукты питания, красота, здоровье и фармацевтика, путешествия, туризм и гостиничный бизнес, образование, искусство и культура, мода, дизайн и стиль, финансы, инвестиции и экономики, строительство, инновации и технологии, исследования и разработки etc.
It couldn't be easier to nourish body and soul on the go
with HalalGuide app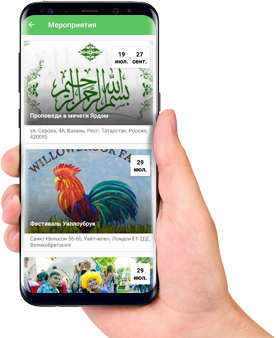 Thank you for your request! We'll email you with the confirmation if available!
Events sign up
HALAL EXPO AUSTRALIA
Feb. 10, 2018
We will be in touch with you shortly.
Good