Halal Taiwan 2018
Organiser: Taiwan External Trade Development Council (TAITRA);, Taiwan Halal Integrity Development Association (THIDA)
25June

25June
Halal Taiwan 2018
Organiser: Taiwan External Trade Development Council (TAITRA);, Taiwan Halal Integrity Development Association (THIDA)
Parking space Not available
Event registration
Share
09:00 - 17:00
No. 1, Jingmao 2nd Road, Nangang District, Taipei City, Тайвань 115
International exhibition of Halal products TAIWAN INTERNATIONAL HALAL EXPO 2018 gathers consumers and suppliers of Halal products, ready to expand your business in this one of the fastest growing areas of the global economy. The exhibition will feature not only food but also clothing, cosmetics, medication and hygiene items, as the need©in certified Halal products in Taiwan continues to grow. At the exhibition the forum will discuss the potential growth of the Halal and Islamic Finance.
It couldn't be easier to nourish body and soul on the go
with HalalGuide app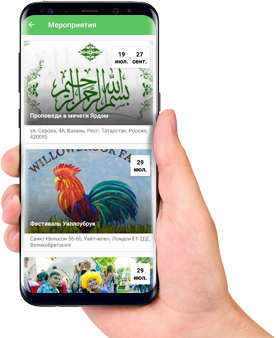 Thank you for your request! We'll email you with the confirmation if available!
Events sign up
Halal Taiwan 2018
June 25, 2018
We will be in touch with you shortly.
Good