Characteristics of Hypocrites in the Qur'an
Organiser: Quran Study Group
03November
03November
Characteristics of Hypocrites in the Qur'an
Organiser: Quran Study Group
Parking space Not available
Event registration
Share
09:00 - 13:00
Birkbeck University of London, Malet St, Bloomsbury, London WC1E 7HZ, Великобритания
The Qur'an describes three groups of people in relation to their response to the Qur'an; believers, unbelievers and hypocrites. The latter group is considered the most dangerous 'enemies' to the believers as they profess to be among them but inwardly work against their interests. Muslims are asked to 'beware' of the characteristics of the hypocrites so they do not follow these traits as they can result in the downfall and disintegration of the community. In this Seminar, we will identify some of the characteristics of hypocrites mentioned in different parts of the Qur'an and also explore ways we can help rid of hypocrisy in our midst.
It couldn't be easier to nourish body and soul on the go
with HalalGuide app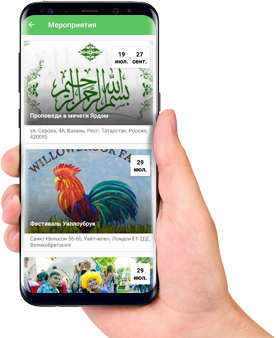 Thank you for your request! We'll email you with the confirmation if available!
Events sign up
Characteristics of Hypocrites in the Qur'an
Nov. 3, 2018
We will be in touch with you shortly.
Good