IV FORUM OF MUSLIM YOUTH
Organiser: ДУМ РТ
15July
From 15 to 22 July 2017 at a campground the city of Bolgar will host the "IV Forum of Muslim youth". The event was arranged by the Spiritual administration of Muslims of the Republic of Tatarstan. Among the distinguished guests of the forum are the direct descendants of the Prophet (GBS) Abderahim Lacrim, Abdurazzak Saadi.The event will be attended by 150 people. Among them are young people from the Republic of Tatarstan and regions of Russia: Bashkortostan, Chuvashia, Kirov region, Khanty-Mansi Autonomous Okrug, Udmurtia, Penza, Chelyabinsk, Moscow and Crimea. The forum aims to bring together Muslim youth from different regions to exchange experience, strengthening formal and informal ties, as well as to raise young people's social and religious activities.
It couldn't be easier to nourish body and soul on the go
with HalalGuide app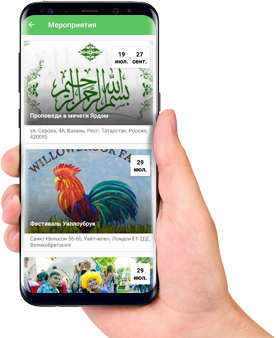 Thank you for your request! We'll email you with the confirmation if available!
Events sign up
IV FORUM OF MUSLIM YOUTH
July 15, 2017
We will be in touch with you shortly.
Good