Learn Arabic and Quran for women
Organiser: Central mosque London
10October
10October
Learn Arabic and Quran for women
Organiser: Central mosque London
Parking space Not available
Event registration
Share
This Level is for absolute beginners or those wanting to restart from scratch. The identification, correct pronunciation and writing of the letters of the Arabic alphabet will be covered. This will progress onto covering basic common words and sentences as well as short Surahs from the Qur'an. Gateway to Arabic Book 1 will be utilised as a course book.
It couldn't be easier to nourish body and soul on the go
with HalalGuide app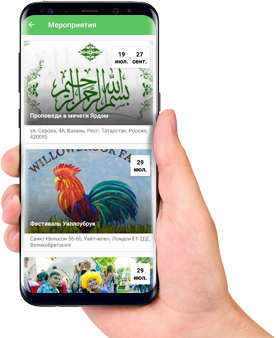 Thank you for your request! We'll email you with the confirmation if available!
Events sign up
Learn Arabic and Quran for women
Oct. 10, 2016
We will be in touch with you shortly.
Good