How To Survive Perspective from a Muslim Woman
Organiser: Ustadha Dalia Mogahed
11August
11August
How To Survive Perspective from a Muslim Woman
Organiser: Ustadha Dalia Mogahed
Parking space Not available
Event registration
Share
This world is full of trials and tribulations. In an ever changing world, the Muslim is challenged and exerted in ways like never before. With all the modern day challenges and daily obstacles faced, how do Faith and God help us to maximise our capabilities and strengths? Drawing on Islamic principles and practical advice, this course offers a refreshing insight into not only surviving, but thriving in the maze that is this Duniya.
It couldn't be easier to nourish body and soul on the go
with HalalGuide app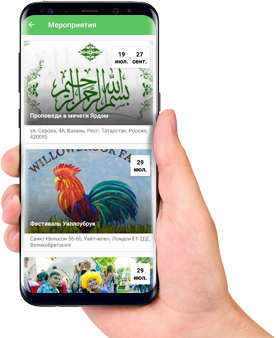 Thank you for your request! We'll email you with the confirmation if available!
Events sign up
How To Survive Perspective from a Muslim Woman
Aug. 11, 2018
We will be in touch with you shortly.
Good