Caravanserai at the Moscow Sabantuy - 2017
Organiser: ДУМ Москвы, Культурный центр «ДАР» и БФ «Закят»
22July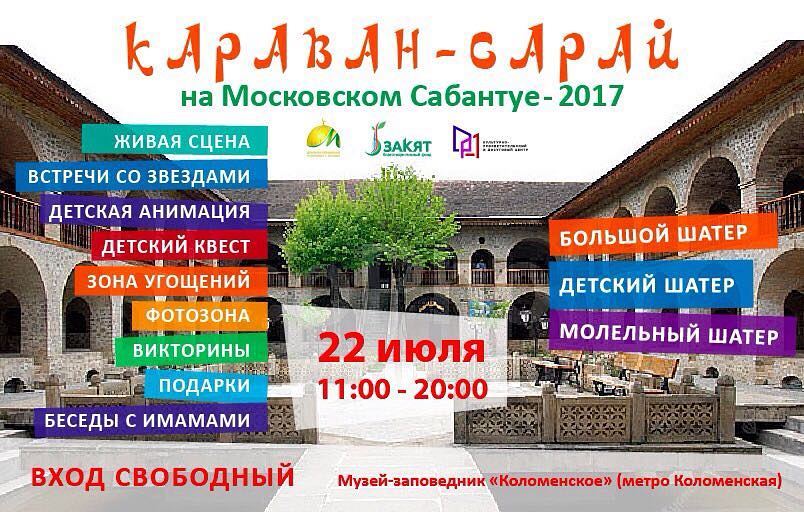 22July
Caravanserai at the Moscow Sabantuy - 2017
Organiser: ДУМ Москвы, Культурный центр «ДАР» и БФ «Закят»
Parking space Not available
Event registration
Share
On July 22, we invite everyone to our "the caravanserai" at the Moscow Sabantui in "Kolomna"! Many centuries the caravanserai served as resting places for travellers, and we organized our site so that every guest could feel the special atmosphere of the Eastern hospitality!All day for you to open three tent: a large tent with live stage and treats, a children's tent with animation and a prayer tent. While the little guests of our "caravanserai" under the supervision of experienced animators are playing and having fun, parents will not be bored waiting! A good mood will give an interesting program for the large tent, meetings with famous people and much more. In the prayer tent, everyone will be able to communicate with the Imam, to get answers to questions, join the short course on "Prayer hour".
It couldn't be easier to nourish body and soul on the go
with HalalGuide app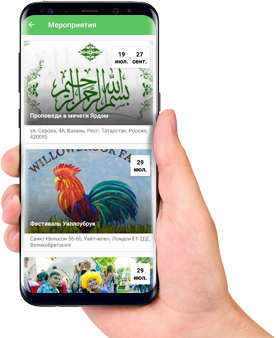 Thank you for your request! We'll email you with the confirmation if available!
Events sign up
Caravanserai at the Moscow Sabantuy - 2017
July 22, 2017
We will be in touch with you shortly.
Good