The Alimiyyah Course
Organiser: As-Suffa Institute
29August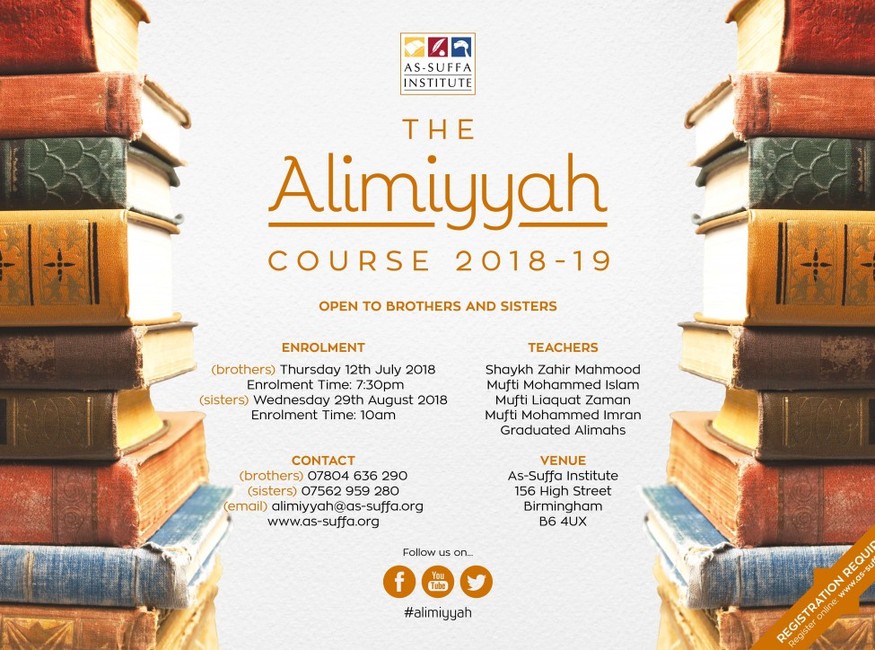 29August
The Alimiyyah Course
Organiser: As-Suffa Institute
Parking space Not available
Event registration
Share
10:00 - 11:00
As-Suffa Institute 156 High St Birmingham B6 4US UK
+-780-463-6290 Show
The Alimiyyah Course is a full time commitment designed to help students gain closeness to Allah by enabling them to understand the Qur'an and the Saheeh Ahadeeth in their original form. Students receive a chain of transmission at the end, equipping them to use their knowledge to benefit the community.
It couldn't be easier to nourish body and soul on the go
with HalalGuide app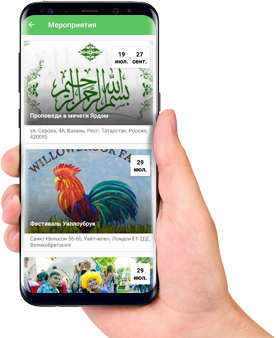 Thank you for your request! We'll email you with the confirmation if available!
Events sign up
The Alimiyyah Course
Aug. 29, 2018
We will be in touch with you shortly.
Good