Dawah Training Course
Organiser: IslamWise
05August
It is our duty to invite others to Islam. Are you fulfilling this duty? Do you lack the confidence to talk about Islam to others? Maybe you just don't know how to do it? Or maybe you have always thought the only way to give dawah is to stand at a street dawah stall?
The aim of this course is to provide you with the foundations to convey Islam in any situation. Learn what to do with all those uncomfortable questions that people always ask and build your confidence. Remember, standing at a street dawah stall is not the ONLY way to give dawah, rather it can be done in any situation.
It couldn't be easier to nourish body and soul on the go
with HalalGuide app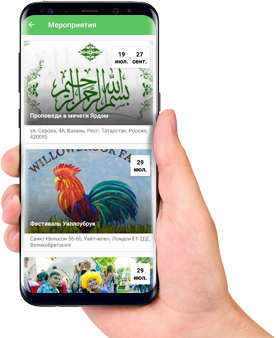 Thank you for your request! We'll email you with the confirmation if available!
Events sign up
Dawah Training Course
Aug. 5, 2018
We will be in touch with you shortly.
Good