Kuwait International Agro Food Expo
Organiser: Kuwait International Agro Food Expo
18March

18March
Kuwait International Agro Food Expo
Organiser: Kuwait International Agro Food Expo
Parking space Not available
Event registration
Share
Kuwait International Agro Food Expo will help increase food security and attract buyers looking to source the latest products and innovative solutions. The event is ideal for manufacturers and exporters specializing in Agriculture; including Farming, Poultry, Dairy and Animal Husbandry, Food Products; including Raw, Processed, Packed and Processing Technology, Hospitality & Catering, Food Security and Food Safety; Fisheries and Aquaculture.
It couldn't be easier to nourish body and soul on the go
with HalalGuide app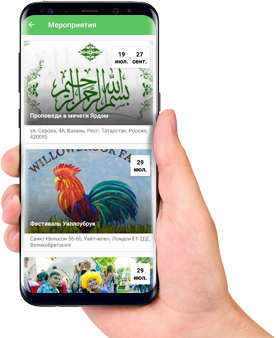 Thank you for your request! We'll email you with the confirmation if available!
Events sign up
Kuwait International Agro Food Expo
March 18, 2018
We will be in touch with you shortly.
Good