Legacy Leading a life that lasts
Организатор: HRF London
16December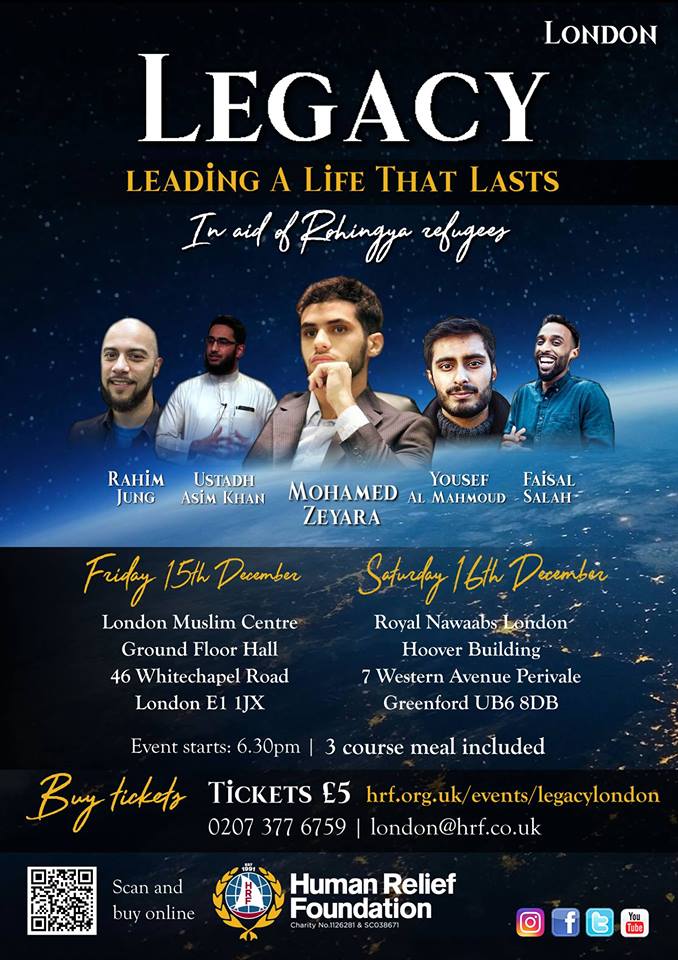 Shake off limiting burdens and beliefs and create the life you desire. We can't choose how our story begins, but we're in full control of how it ends. Aspiring Doctor of Medicine based in Toronto, Ca., Mohamed Zeyara is a youth advisor, film maker, and prominent for his online educational and motivational videos. Ustadh Asim Khan is currently the Imam of Redbridge Islamic Centre, Instructor for the Sabeel institute, & author for Islam21c.com. He has, from an early age, excelled in academic studies and has gained a Masters in Pharmacy from the University College London, UK, as well as studying Arabic and Quranic Sciences in Cairo, Egypt. Royal Nawaabs London, Hoover Building, 7 Western Avenue Perivale, Greenford, UB6 8DB. Event starts 6.30pm. 3 course meal included .
Узнавай обо всех событиях
мусульманского мира через
приложение HalalGuide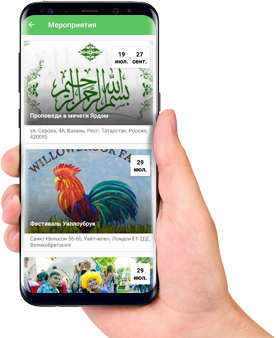 Отлично! Вы записаны!
Бронь на мероприятие
Legacy Leading a life that lasts
Dec. 16, 2017
Наш менеджер свяжется с вами в ближайшее время, оставайтесь на связи
Хорошо