Living the Quran @Online
Organiser: Utrujj Foundation
18December
18December
Living the Quran @Online
Organiser: Utrujj Foundation
Parking space Not available
Event registration
Share
Live Online Webinar Tuesday 9pm to 10pm The early Muslims not only recited the Quran, they also studied it, served it, acted on its commandments and prohibitions and lived lives informed by the world view that it presented. Hence, the Quran was a source of their strength and they were elevated by it. Join Shaykh Haytham Tamim for a weekly class on the commentary of the Quran. Here is an opportunity to study the Quran , verse by verse in chronological order, as an endeavour to learn its meaning and message and most importantly, to make a personal commitment to Living the Quran. There will be 4 sessions with the following dates: 19/12/2017 26/12/2017 02/01/2018 09/01/2018 Come and join even if you have missed some sessions! You'll receive an email with links to the recordings of the sessions immediately after purchasing so you can watch all of them in shallah! To Book Now, add the event to cart (below) and follow instructions to checkout. Living The Quran Live Webinar.
It couldn't be easier to nourish body and soul on the go
with HalalGuide app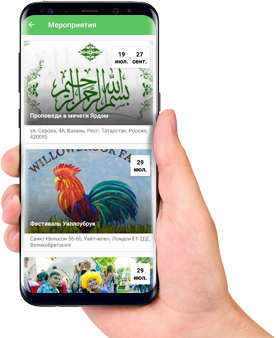 Thank you for your request! We'll email you with the confirmation if available!
Events sign up
Living the Quran @Online
Dec. 18, 2017
We will be in touch with you shortly.
Good