Mary and Jesus in the Qur'an
Organiser: Quran Study Group
05January
05January
Mary and Jesus in the Qur'an
Organiser: Quran Study Group
Parking space Not available
Event registration
Share
09:00 - 13:00
Birkbeck University of London, Malet St, Bloomsbury, London WC1E 7HZ
Did you know that there is a chapter in the Qur'an named after the mother of Jesus and that she is mentioned by name more in the Qur'an than the Bible? In this festivity season associated with the birth of Christ, we explore the teachings of the Qur'an on Virgin Mary and her son and how the Qur'an presents the true facts and holds these figures in very high esteem but at the level of their humanity. We particularly welcome people from Christian backgrounds to whom complimentary places will be offered on this Seminar.
It couldn't be easier to nourish body and soul on the go
with HalalGuide app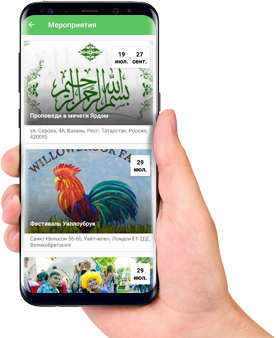 Thank you for your request! We'll email you with the confirmation if available!
Events sign up
Mary and Jesus in the Qur'an
Jan. 5, 2019
We will be in touch with you shortly.
Good