Mawlid-an-Nabi "Born to the world..."
Organiser: ДУМ Москвы
03December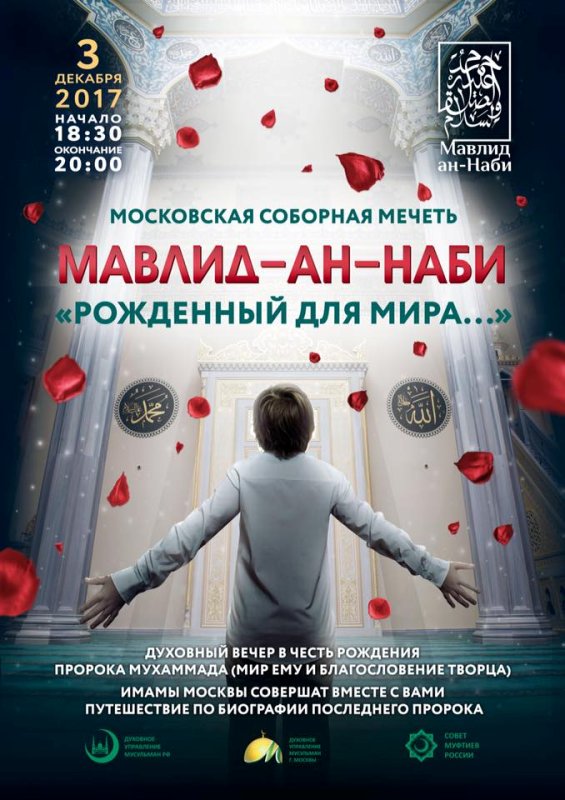 3 December the Moscow Cathedral mosque will be the venue for another great event – a festive event, "Born of peace", held in celebration of the Mawlid an–Nabi. Spiritual evening, organized by the Spiritual administration of Muslims of the Russian Federation together with the Spiritual administration of Muslims of Moscow and dedicated to the birth of the Prophet Muhammad (peace be upon him the blessing of the Almighty), has become an annual traditional event in the life of the capital of the Ummah, which every year attracts more and more interest not only among devout Muslims, but also representatives of other religions. This evening the capital's Cathedral mosque decorated with a special stylized decor, and the imams will travel during the time of the Prophet, tells the story of his life, updating them to modern realities. Also visiting this evening, the main Muslim temple of Moscow staged a fascinating program with religious songs in different languages, which will allow to plunge into the special inimitable atmosphere.
It couldn't be easier to nourish body and soul on the go
with HalalGuide app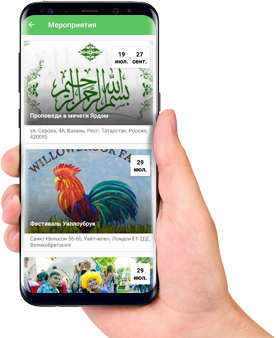 Thank you for your request! We'll email you with the confirmation if available!
Events sign up
Mawlid-an-Nabi "Born to the world..."
Dec. 3, 2017
We will be in touch with you shortly.
Good