Mecca on silver stamps of the Moscow Mint
Organiser: The Council of Muftis of Russia
05May
05May
Mecca on silver stamps of the Moscow Mint
Organiser: The Council of Muftis of Russia
Parking space Not available
Event registration
Share
Silver stamps are exact copies of famous originals stamps, and are historical artifacts. In making this commemorative collection of the Moscow Mint was made preliminary manual sculptural modeling on the part of the image marks where there were embossed details and brand thus acquired three-dimensional volume. All brands are made in natural size. In its creation was attended by scientists, experts, technologists, engineers, designers, sculptors and artists. To create the collection took 3 years.
It couldn't be easier to nourish body and soul on the go
with HalalGuide app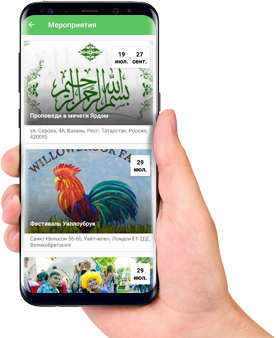 Thank you for your request! We'll email you with the confirmation if available!
Events sign up
Mecca on silver stamps of the Moscow Mint
May 5, 2016
We will be in touch with you shortly.
Good