Halfood
Organiser: OOO "KONSALT Alif"
25April
On April 25-26 the International exhibition center "Crocus Expo" will host the main event of Halal-industry - ninth international exhibition of Halal products "Moscow Halal Expo". Starting this year the exhibition will be held under a new brand HALFOOD ®. This was reported in the official press release. The event organizer is company "Alif consult", specializing in the marketing of Halal food products.For several years the company was watching the market trends of Halal and has been working on the development of a brand for the event. The new brand was created to protect the interests of the exhibition and its participants against attempts to copy the project. Cyril Skogorev, General Director of the company Alif Consult, noted that the organizers seek to unite at the site Halfood ® all market participants. "We want to provide the most complete information about certification systems and the characteristics and requirements of Halal standards in different Russian and international organizations, and the market in the face of buyers and customers will determine the best and most decent brands," he added.
It couldn't be easier to nourish body and soul on the go
with HalalGuide app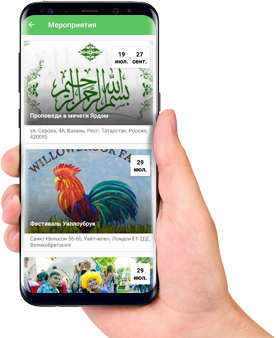 Thank you for your request! We'll email you with the confirmation if available!
We will be in touch with you shortly.
Good