Muslim Lifestyle show
Organiser: Muslim lifestyle expo
15April
15April
Muslim Lifestyle show
Organiser: Muslim lifestyle expo
Parking space Not available
Event registration
Share
This event will be the Association of producers working in the Halal industry. There will be presentations of companies, trade fair, fashion shows and workshops. It is expected that about 140 participants from 14 countries.
It couldn't be easier to nourish body and soul on the go
with HalalGuide app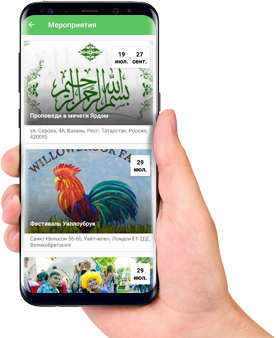 Thank you for your request! We'll email you with the confirmation if available!
Events sign up
Muslim Lifestyle show
April 15, 2017
We will be in touch with you shortly.
Good