Muslim Marriage Event
Organiser: Muslim Marriage Events
27August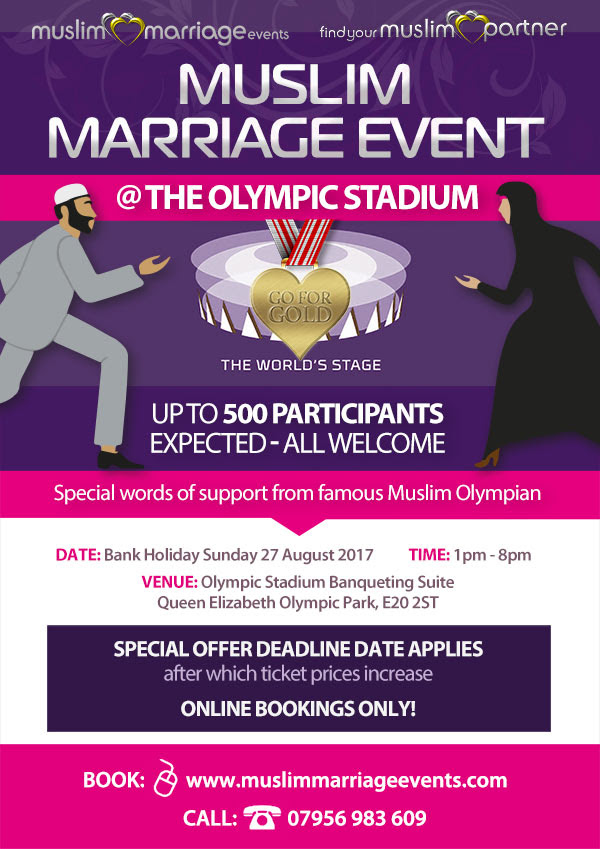 27August
Muslim Marriage Event
Organiser: Muslim Marriage Events
Parking space Not available
Event registration
Share
13:00 - 20:00
London Stadion Queen Elizabeth Olympic Park London E20 2ST UK
+44-795-698-3609 Show
Everyone has the potential to realise their goals and aspirations. Islam is all about excellence. Go for gold and raise the bar to meet your match and maybe love by joining the event. We are proud to be the first Muslim organization to hold an event with some facilities of special word and advice from famous Muslim Olympians!
It couldn't be easier to nourish body and soul on the go
with HalalGuide app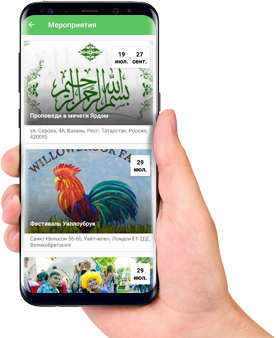 Thank you for your request! We'll email you with the confirmation if available!
Events sign up
Muslim Marriage Event
Aug. 27, 2017
We will be in touch with you shortly.
Good