Muslim Marriage Event
Organiser: Charity Event
31December
The bond of marriage is vital for the formation of a happy and stable community. As Muslims have spread world over to seek education and opportunities, our methods have evolved into finding the right match through Muslim matrimonial services. With all proceeds going to Interpall to deliver vital humanitarian aid to Palestinians in need, join us in this safe and trustworthy environment to help you tie the knot.
It couldn't be easier to nourish body and soul on the go
with HalalGuide app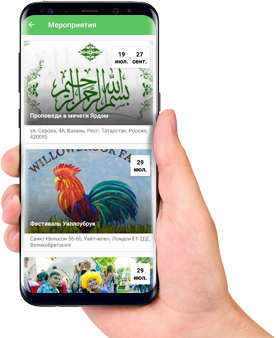 Thank you for your request! We'll email you with the confirmation if available!
Events sign up
Muslim Marriage Event
Dec. 31, 2017
We will be in touch with you shortly.
Good