Muslim Marriage Events
Organiser: Muslim Marriage Events | Birmingham | London | Leicester | Manchester
09September
09September
Muslim Marriage Events
Organiser: Muslim Marriage Events | Birmingham | London | Leicester | Manchester
Parking space Not available
Event registration
Share
11:30 - 16:30
Mumtaz Leeds 1 & 2 Mackenzie House, Chadwick St, Leeds LS10 1PJ UK
+-773-863-8325 Show
We are holding the next muslim marriage event on Sunday 9th September 2018 at Mumtaz Leeds, 1 & 2 Mckenzie House, Chadwick Street, Leeds, LS10 1PJ.
Open Event (Open to all Muslims)
An event to provide a platform for people seeking partners in marriage is now taking place. It is open to everyone, and all candidates will have an opportunity to interact with other individuals. Advisors will also be available to support and assist individuals who feel shy or unable to initiate discussions with others.
It couldn't be easier to nourish body and soul on the go
with HalalGuide app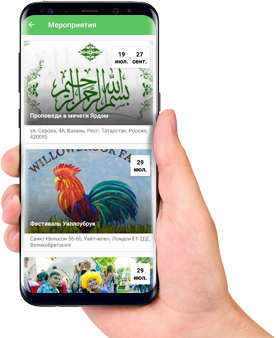 Thank you for your request! We'll email you with the confirmation if available!
Events sign up
Muslim Marriage Events
Sept. 9, 2018
We will be in touch with you shortly.
Good