The Muslim world-2017
Organiser: The spiritual administration of Muslims of the Perm region
09March
09March
The Muslim world-2017
Organiser: The spiritual administration of Muslims of the Perm region
Parking space Not available
Event registration
Share
The forum – conference "the Role of Muslim communities in the cultural and socio-economic development of territories", the actual round tables "Religious education and propaganda of Islam as a religion of peace", "Adaptation of migrants: best practices of public organizations and national-cultural associations". Preparing the conference "Entrepreneurial activity of Muslims: experience, problems, prospects" (with the support of the Association of entrepreneurs of Muslims of Russia).
It couldn't be easier to nourish body and soul on the go
with HalalGuide app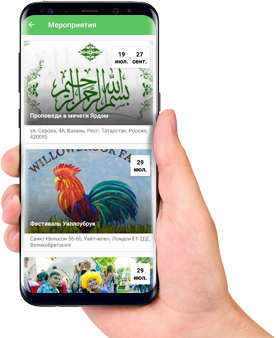 Thank you for your request! We'll email you with the confirmation if available!
Events sign up
The Muslim world-2017
March 9, 2017
We will be in touch with you shortly.
Good