Muslim Sabantuy will be held in Aktanysh
Organiser: Актаныский Мухтасибат
14July
14July
Muslim Sabantuy will be held in Aktanysh
Organiser: Актаныский Мухтасибат
Parking space Not available
Event registration
Share
On July 14, in Aktanyshsky district will be Muslim Sabantuy. The festival will be held on the square near the Central mosque of the village Aktanysh, the event starts at 09.00 hours.To take part in a national holiday, anyone can, but the organizers are reminded of the need to comply with some rules: the men must be in hats and women in headscarves and closed clothes.The program of the Muslim Sabantuy will include traditional games, sporting competitions and quizzes. For children there is a separate entertainment program.
It couldn't be easier to nourish body and soul on the go
with HalalGuide app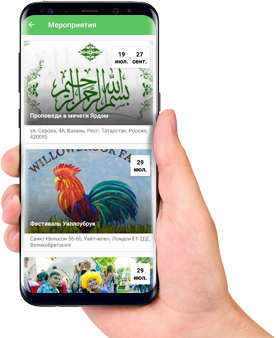 Thank you for your request! We'll email you with the confirmation if available!
Events sign up
Muslim Sabantuy will be held in Aktanysh
July 14, 2017
We will be in touch with you shortly.
Good