New Year: 'The Best of Times in Islam'
Organiser: Quran Study Group
06October
06October
New Year: 'The Best of Times in Islam'
Organiser: Quran Study Group
Parking space Not available
Event registration
Share
09:00 - 13:00
Birkbeck University of London, Malet St, Bloomsbury, London WC1E 7HZ, Великобритания
As it is the Islamic New Year 1441 AH, we will explore the history of the Islamic Calendar and then look in detail at some of the key dates in each of the 12 months such as Ramadan, Muharram, and Dhulhijjah. We will also provide a balanced analysis of controversial issues such as the Mawlid and the significance of the night of 15th Sha'ban. We will also look at the importance of Friday and things we can do on a daily basis to enhance our spiritual development.
It couldn't be easier to nourish body and soul on the go
with HalalGuide app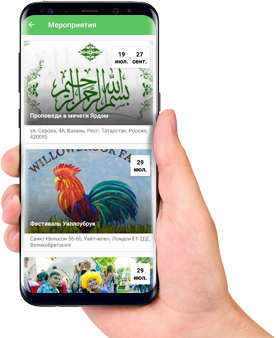 Thank you for your request! We'll email you with the confirmation if available!
Events sign up
New Year: 'The Best of Times in Islam'
Oct. 6, 2018
We will be in touch with you shortly.
Good