Characters in the Story of Prophet Moses
Organiser: Quran Study Group
02March
02March
Characters in the Story of Prophet Moses
Organiser: Quran Study Group
Parking space Not available
Event registration
Share
09:00 - 13:00
Birkbeck University of London, Malet St, Bloomsbury, London WC1E 7HZ
Prophet Moses is the prophet mentioned the most by name in the Qur'an (136 times). In several Surahs of the Qur'an, such as chapters 20 and 28, his story is told in detail. In this Seminar, we will explore all the characters that we encounter in the Qur'anic story of Moses. These include the women around him (such as his mother, the wife of Pharoah and the two young women of Madyan) and unbelieving characters such as Pharaoh, Haman, and Qarun.
It couldn't be easier to nourish body and soul on the go
with HalalGuide app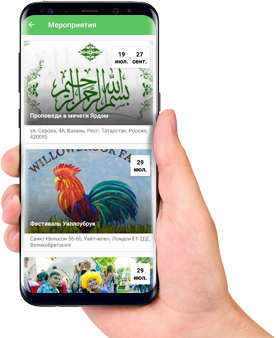 Thank you for your request! We'll email you with the confirmation if available!
Events sign up
Characters in the Story of Prophet Moses
March 2, 2019
We will be in touch with you shortly.
Good