The feast of the Quran
Organiser: Совет муфтиев России
08October
08October
The feast of the Quran
Organiser: Совет муфтиев России
Parking space Not available
Event registration
Share
Vanity and constant rush make us forget about the needs of our soul. Acute spiritual crisis has become an epidemic in our society, but the Creator of the worlds has revealed to people what softens hearts.The sound of the Holy Scriptures, revealed to the Prophet Muhammad (peace be upon him of Allah), can affect the most delicate strings of the human soul. Come to the Festival of the Quran on October 8 at Crocus city Hall and get a reward in this world and the eternal world!
It couldn't be easier to nourish body and soul on the go
with HalalGuide app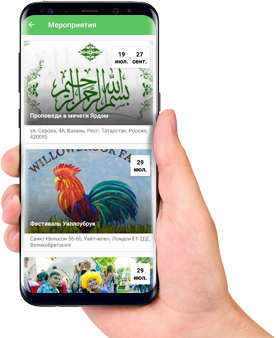 Thank you for your request! We'll email you with the confirmation if available!
Events sign up
The feast of the Quran
Oct. 8, 2017
We will be in touch with you shortly.
Good