Holiday munajat
Organiser: сотрудники библиотеки-филиала им. М. Джалиля и ДНТ
17September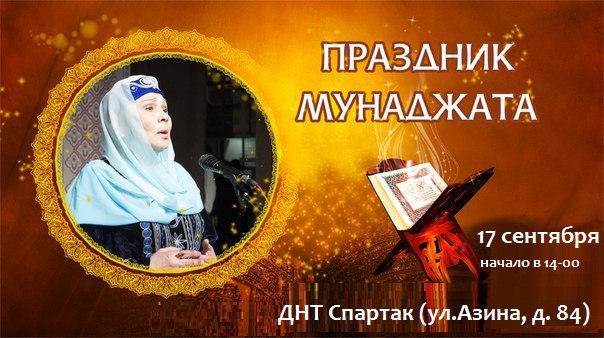 17September
Holiday munajat
Organiser: сотрудники библиотеки-филиала им. М. Джалиля и ДНТ
Parking space Not available
Event registration
Share
On September 17 in DNT "Spartak" will be held on the Feast of the munajat. Tatar public organizations such celebration carried out in the Republic a second time. Munajat - an ancient genre of musical and poetic creativity of the Tatars. To the performers turn to God with requests and praise. Monajati are national and spiritual heritage, the tradition of performing munajat - part of the culture of the entire Tatar people. "Monajati help to educate Muslim ethics, through them you can learn the history and traditions of the people. They are already forgotten, we want to awaken interest in the art form among the younger generation. Each munajat its own history, its sadness and joy. They reflect the innermost soul of the people", - said the employee of DNT "Spartak" Kafil of Rasulev. According to organizers, last year participants of the festival were the elderly. This year the event will be the children. Will also hold master classes. Vocal coach, head of music staff Diniya Karimullin will teach guests, how to do monajati. In addition, the experts will come from Kazan.
It couldn't be easier to nourish body and soul on the go
with HalalGuide app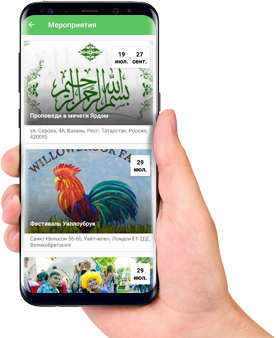 Thank you for your request! We'll email you with the confirmation if available!
Events sign up
Holiday munajat
Sept. 17, 2017
We will be in touch with you shortly.
Good