PRODEXPO 2017
Organiser: The Council of Muftis of Russia
06February
06February
PRODEXPO 2017
Organiser: The Council of Muftis of Russia
Parking space Not available
Event registration
Share
In the framework of the largest in Russia and Eastern Europe 24-th international food exhibition "PRODEXPO 2017" for the first time will be organized a collective exposition of the largest producers of Halal industry leaders – Halal Eurasia at Prodexpo.The project also organized the "international Forum "Halal", which experts and experienced manufacturers and exporters of products "Halal" discuss trends in the Russian and foreign markets, the potential and procedures of the organization export to countries of the Islamic world, as well as the procedures and requirements necessary to start the production of products "Halal". There is a competition "the Best Halal product", exhibition "Prodexpo-2017".
It couldn't be easier to nourish body and soul on the go
with HalalGuide app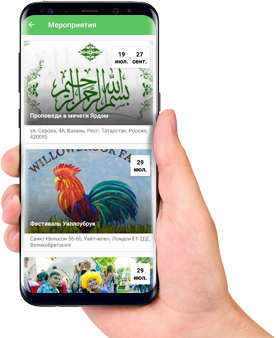 Thank you for your request! We'll email you with the confirmation if available!
Events sign up
PRODEXPO 2017
Feb. 6, 2017
We will be in touch with you shortly.
Good