Salaah - The Key To Paradise
Organiser: The Revert HUB
21December
21December
Salaah - The Key To Paradise
Organiser: The Revert HUB
Parking space Not available
Event registration
Share
Salaah - The Key To Paradise A free workshop delivered by The Revert Hub. Registration required - limited seats available A workshop and overview of Salaah (prayer), covering the following topics: - Salaah in the Quran and Hadith - The basic elements of Salaah - The Prophet's (saw) prayer - The virtues of Salaah - Salaah in one's daily life - Q&A on Salaah The workshop will begin at 6.20pm and will last approximately until 7.40pm. Isha (evening prayer) salaah will also be prayed at the end of the workshop.
It couldn't be easier to nourish body and soul on the go
with HalalGuide app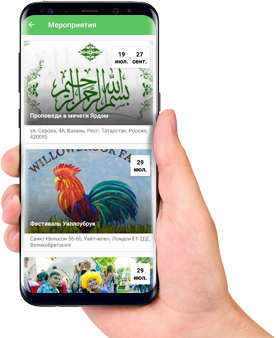 Thank you for your request! We'll email you with the confirmation if available!
Events sign up
Salaah - The Key To Paradise
Dec. 21, 2017
We will be in touch with you shortly.
Good