SALAAM BAZAAR
Organiser: Асель Бекеева
28April
SALAAMBAZAR is a modern market where you can buy clothes and accessories by Muslim designers in Russia and CIS countries. Visitors will be able to try the Halal cuisine and just have a good time.
It couldn't be easier to nourish body and soul on the go
with HalalGuide app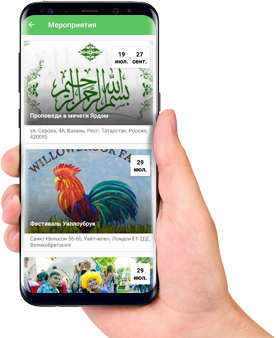 Thank you for your request! We'll email you with the confirmation if available!
Events sign up
SALAAM BAZAAR
April 28, 2018
We will be in touch with you shortly.
Good