Sister Bazar
Organiser: SISTERS BAZAAR
16December
16December
Sister Bazar
Organiser: SISTERS BAZAAR
Parking space Not available
Event registration
Share
09:00 - 18:00
Prospekt al-Farabi 140A
You will find:Accessories and cosmetics for insipidity for domaratska clothing and hrushkivtsi zoneinterracial and informative workshops and of course the delicious Halal food!
It couldn't be easier to nourish body and soul on the go
with HalalGuide app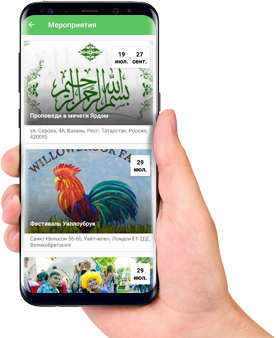 Thank you for your request! We'll email you with the confirmation if available!
Events sign up
Sister Bazar
Dec. 16, 2017
We will be in touch with you shortly.
Good