Competitions on bandy
Organiser: ДУМ РМ
28January
In Saransk there are annual competitions on bandy in valenoks among local Muslim organizations of the Muslim religious Board. Beginning at 8:30, the room for reference 79271736014.
It couldn't be easier to nourish body and soul on the go
with HalalGuide app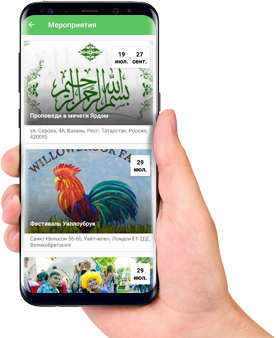 Thank you for your request! We'll email you with the confirmation if available!
Events sign up
Competitions on bandy
Jan. 28, 2018
We will be in touch with you shortly.
Good