Surah Baqarah: the 'miniature' Qur'an
Organiser: Quran Study Group
04August
04August
Surah Baqarah: the 'miniature' Qur'an
Organiser: Quran Study Group
Parking space Not available
Event registration
Share
09:00 - 13:00
Birkbeck University of London, Malet St, Bloomsbury, London WC1E 7HZ, Великобритания
This is the longest Surah in the Qur'an with 286 verses and revealed over the span of 9 years. Yet there is well connected textual coherence between its verses which could be explained through 'ring composition'. The first half of the Surah is a survey of the Children of Israel and the second half of the Surahs lays down the foundation of the Muslim Ummah with detailed laws on acts of worship, family life, and governance of state affairs. It is essentially a summary of the contents of the entire in more detail than in the opening chapter.
It couldn't be easier to nourish body and soul on the go
with HalalGuide app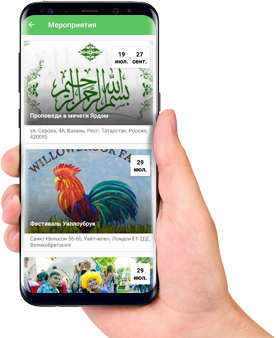 Thank you for your request! We'll email you with the confirmation if available!
Events sign up
Surah Baqarah: the 'miniature' Qur'an
Aug. 4, 2018
We will be in touch with you shortly.
Good