Talaq!Talaq!!Talaq!!!
Organiser: Галеевская мечеть
21December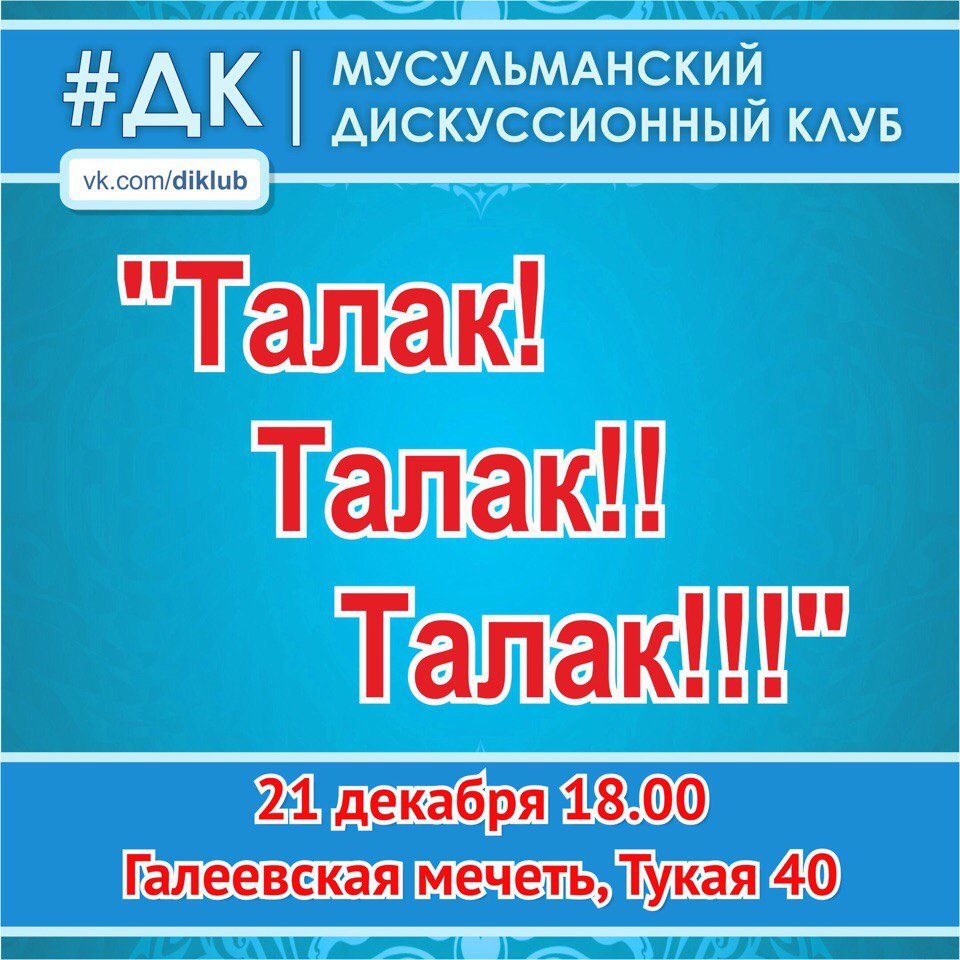 Assalamu alaikum VA VA barakatuhu wisdom.Are pleased to announce that the theme of the upcoming Muslim discussion club will be: "TALAQ!TALAQ‼ TALAQ!‼"The most hated, but allowed the case the Almighty is the divorce of two spouses. Life is complicated and unpredictable, and Allah gives people trials, in His mercy, and divorce is one of these tests. For many, divorce is difficult from the standpoint of moral and psychological, feeling this within ourselves, we forget about the legal side of the issue. On this difficult path, we assume a large number of errors. How precisely divorce, we'll talk at the upcoming DC.▶ What is talaq and its types?▶ Periods "giddy". What is it and why need to wait?▶ Finance. Or how to ease the life of the spouses after the divorce!?And not only do these fix the issue,s we will discuss in the framework of DK.⁉I already know about the procedure of divorce, believe me it is NOT!!! =) Come and we will tell you many interesting things.Have questions or have something to say?! Then you to us!Interesting?! It is important?! Wait!! When: December 21, 2017 at 18.00 (after the YaST Salat).
It couldn't be easier to nourish body and soul on the go
with HalalGuide app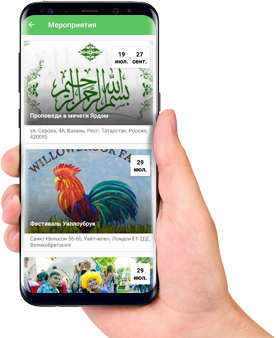 Thank you for your request! We'll email you with the confirmation if available!
Events sign up
Talaq!Talaq!!Talaq!!!
Dec. 21, 2017
We will be in touch with you shortly.
Good