Æternity Blockchain of Islam and Karbala
Organiser: by æternity Blockchain
19September
19September
Æternity Blockchain of Islam and Karbala
Organiser: by æternity Blockchain
Parking space Not available
Event registration
Share
Celebrating the Islamic New Years Eve (Muharram) and in appreciation and solidarity of the Muharram and Ashura festivities, Aeternity Blockchain, a Liechtenstein-based enterprise, invites you to understand how Blockchain, Smart Contracts, State Channels, and Identity Systems can be used in the Middle East, Muslim Enterprises, and other Islamic celebrations.
It couldn't be easier to nourish body and soul on the go
with HalalGuide app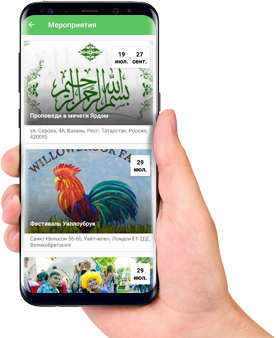 Thank you for your request! We'll email you with the confirmation if available!
Events sign up
Æternity Blockchain of Islam and Karbala
Sept. 19, 2018
We will be in touch with you shortly.
Good