The Upbringing of Children
Organiser: Sister Suriya
16December
16December
The Upbringing of Children
Organiser: Sister Suriya
Parking space Not available
Event registration
Share
The Upbringing of Children . We know that being a parent can be both rewarding and challenging. This course is here to support you and to help you build a strong and secure relationship with your child,whatever their age. Registration required - To register or for more information or queries contact 07548647832 ( Limited Spaces ).
It couldn't be easier to nourish body and soul on the go
with HalalGuide app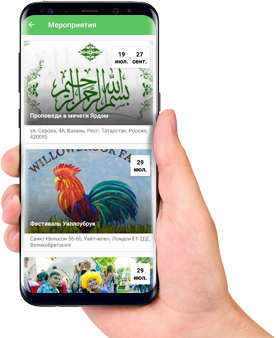 Thank you for your request! We'll email you with the confirmation if available!
Events sign up
The Upbringing of Children
Dec. 16, 2017
We will be in touch with you shortly.
Good