In Kazan will be held the evening of memory of G. baroudi
Organiser: Альметьевский мухтасибат
21December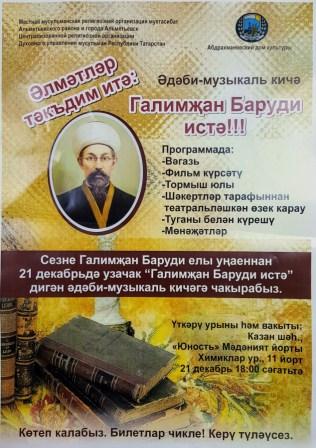 21December
In Kazan will be held the evening of memory of G. baroudi
Organiser: Альметьевский мухтасибат
Event registration
Share
In the Palace of culture "Youth" in Kazan (street of Chemists, 11) Thursday, December 21, will be held a literary-musical evening "Galimdzhana Barudi in our hearts", dedicated to the year of a major religious figure, mufti G. baroudi. The program organized Almetyevsk muhtasibat: wagasa (sermons), a film about the life and work of G. Barudi, literary and theatrical composition with the participation of Shakirov, meeting with the relatives of the scientist, monajati.Beginning at 18.00, admission is free by ticket only.
It couldn't be easier to nourish body and soul on the go
with HalalGuide app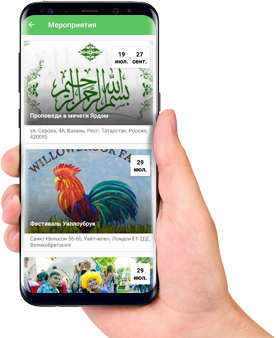 Thank you for your request! We'll email you with the confirmation if available!
Events sign up
In Kazan will be held the evening of memory of G. baroudi
Dec. 21, 2017
We will be in touch with you shortly.
Good