THE EXHIBITION "DREAMS ON THE WATER..." - "THE TABLE OF THE COURT DREAM..."
Organiser: Мечеть Кул-Шариф
23August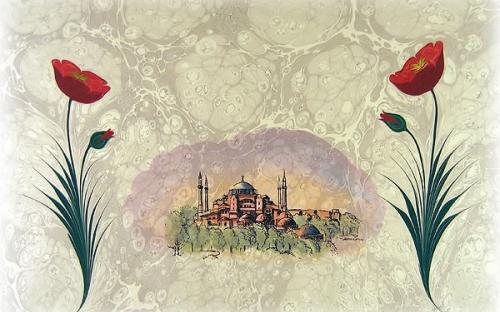 23August
THE EXHIBITION "DREAMS ON THE WATER..." - "THE TABLE OF THE COURT DREAM..."
Organiser: Мечеть Кул-Шариф
Parking space Not available
Event registration
Share
23 Aug 2017 15 hours at the Museum of Islamic culture will open an exhibition of paintings in the traditional Turkish art of Ebru "Dreams on the water."Visitors to the exhibition can get acquainted with the work of two contemporary Turkish artists Hikmet Barutcugil, the master of Ebru with international recognition, and Aigul Akmanova-Shrouded, our compatriot, who for three years of artistic pursuit found for Ebru new incarnation.Ebru (marble painting) is one of the arts of design paper, the greatest popularity it had acquired in the Ottoman court and were used to protect important documents from forgery. Ebru subsequently became an independent art form and is widespread in the Muslim world. The essence of this technique is that the artist make a drawing with paint on the water that do not dissolve in water and mix to form intricate patterns, and then water the picture is transferred to paper.The exhibition will feature 44 songs, made in the technique of Ebru on paper and canvas. Everyone brings their appeal to the stories and images inspired by the legends and preserved monuments – symbols of the ancient Bolgar and millennial Kazan, the ancient monuments of Christian Cappadocia and the eternal city of Istanbul.With the works of Hikmet Barutcugil Kazan had the opportunity to meet you in 2013 at the exhibition "Hidden Treasury. Classic Turkish art", held in the Exhibition hall "Manege" of the Kazan Kremlin. At the exhibition in 2017 will be showing new works. The artist strives to represent all types of Ebru: from the classic traditional Tulip time-consuming to double Ebru with calligraphy. The composition "Annunciation", "Tower Syuyumbike" and "Kul Sharif" he created especially for the exhibition "Dreams on the water."Aigul Shrouded distinguished by the fact that for the first time began to carry Ebru on canvas. To her Turkish masters was traditionally performed by Ebru on paper (rarely using other materials). The exhibited work Aigul created in 2017 and will be exhibited for the first time.Master classes of artists, organized the exhibition, will help everyone who is interested to try themselves in this ancient art.The exhibition will run until September 3 .
It couldn't be easier to nourish body and soul on the go
with HalalGuide app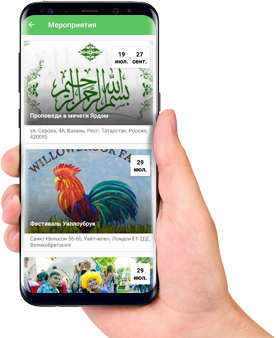 Thank you for your request! We'll email you with the confirmation if available!
Events sign up
THE EXHIBITION "DREAMS ON THE WATER..." - "THE TABLE OF THE COURT DREAM..."
Aug. 23, 2017
We will be in touch with you shortly.
Good